Advertise Here - Links to your web site or coupon page
Roosevelt latitude 40.22N & longitude -74.473W & Elevation 154 feet
Support your Roosevelt attend meetings and Volunteer

(Unofficial Web Site)
Population 882 - 1.93 Sq. Miles
Happy 2016


Site donated & Maintained by
Web2sons Associates
Mayor
Jeff Ellentuck

Borough Clerk
Debora L. Sopronyi
rooseveltclerk[at]comcast.net

Borough Hall 609-448-0539
Emergency…….Dial 911
State Police ..(609)584-5000


Power Outages call
1-888-544-4877

Volunteer Services
Volunteers needed
New Members Welcome
Roosevelt Fire Company
Volunteer today

www.rooseveltfire.org

Roosevelt First-Aid Squad
Volunteer today

NJ Building Inspector
Wed. 1 to 3pm @ Boro
609-567-3653
Borough Zoning Permits
Tues. 4-6pm Boro

Post Office News

Click Business Card Exchange Here

Email webmaster

UPCOMING

Support your Borough - Attend town meetings

Council Action Meeting
Boro Hall 7:00PM
Planning Board - All Welcome
Boro Hall 7:00PM

Third Wednesday

Environmental Commission
Boro Hall 7:00PM

Board of Education Meeting
7:30PM school

Borough Code-->

<--Borough Zoning

Support your Borough - Attend town meetings

Important

Important

*** Happy 2016 New Year ***

Jan 4, 2016

Boro Hall 7pm

Tuesday, Jan 5

Roosevelt Seniors - Tricky Tray

Boro Hall 12:30

Thursday, Jan. 7

6:45pm

Jan 2016 - 13,27

<---- Recycle Dates - Please recycle ---->

Feb 10, 24

<--- Michael Ticktin at the museum talk --->

Assemblyman (R)

12th District

Assemblyman(R)

Ronald S. Dancer

Samual D. Thompson - Senator (R)

Robert D. Clifton

<-- Code Red - Roosevelt is a member -->

Happy New Year 2016
May All Your Wishes come True

Volunteer Today

Make this the year to do a good deed

Volunteer Today

Advertise here & in Roosevelt Bulletin

Borough of Roosevelt
33 North Rochdale Avenue
PO Box 128
Roosevelt, New Jersey 08555

Sign up free for Code Red here - Roosevelt is a member
WWWCOM
Web space and Hosting provided by
Web2sons Associates

The material and information on this website have been prepared by Web2sons for information purposes only. Although the site is updated when needed, Web2sons is not responsible for incorrect or out of date information, or for technical or typographical errors. Web2sons welcomes submissions from organizations wishing to inform the community about their activities. However, such submissions should comply with all applicable laws and Web2sons reserves the right to edit or not use any submitted material. If any submissions are found to be illegal or infringe upon copyrighted material, said material will be removed immediately upon Web2sons being made aware of its presence. Web2sons does not assume responsibility or liability for the legality of any submission or for any errors or omissions in materials submitted by third parties. Thank you.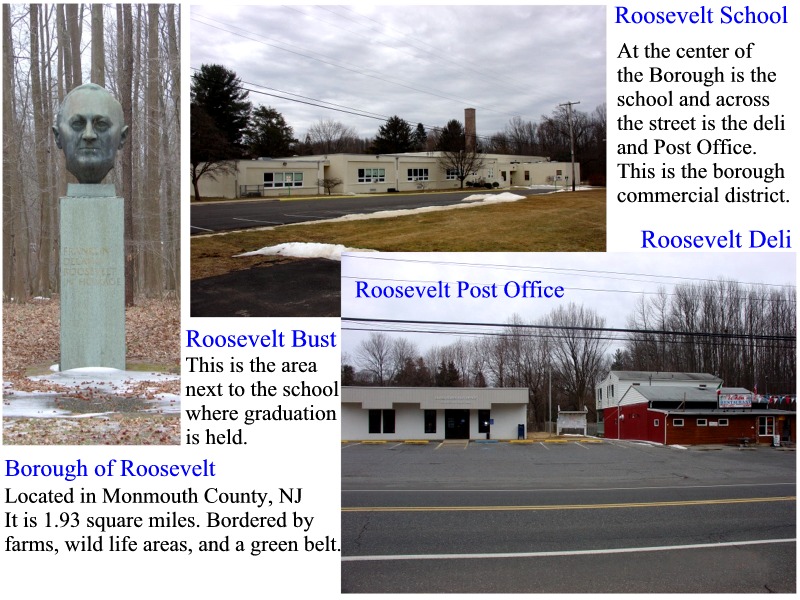 Attention PO Box Holders
DON'T LET YOUR MAIL GET REJECTED!
A reject is a letter that cannot be sorted on our high-speed automated equipment.
This happens when PO Box holders use their street address instead of their PO Box address on their correspondences.
Our electronic equipment "reads" the street address and cannot sort the letter properly, thus causing a delay in delivery.
Below is the proper way to address mail both with and without the street.

Benjamin Franklin Benjamin Franklin
PO BOX 9999 999 Any Street
Roosevelt NJ 08555 PO Box 9999
Roosevelt NJ 08555

We advise against using the street address, but if you do place it above the PO Box address.

Thank you
Postal Service of Roosevelt


Water Conservation Tips
Conserving our natural resources is a growing concern and issue throughout the country and water conservation one of the topics at the top of the list. Here are a few tips for your consideration.
Indoor Water Conservation:
Prevent water leaks; a 1/32 of an inch drip can waste more than 6,000 gallons of water each month.
Check for toilet tank leaks by adding coffee to the tank, if the tank is leaking, the coffee color will appear in the bowl within 30 minutes.
Take shorter showers, 10 minutes or less.
Save water by shutting off faucet while brushing teeth or shaving.
Operate dishwashers and washing machines when fully loaded.
Purchase front-loading washing machines to save water and electricity.
Outdoor Water Conservation:
Vegetation needs only ½ to ¾ inches of water twice a week.
Irrigate for no more than 40 minutes and no less than 20 minutes.
Irrigate yards and lawns before 10:00 a.m. and after 4:00 p.m. to reduce fungus, disease and save water.
Sweep, don't hose down your driveway..
Plant native vegetation to save on irrigation costs.
Use a hose equipped with an automatic shutoff nozzle.
Consider using a water-saving device on your swimming pool.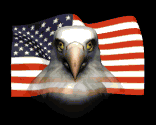 Make a donation to the Borough Bulletin and get your FREE Ad on this web site
We will create a link or a page (fee) on this site. Coupon page is $20 and a great way to check
results of advertising here. Contact us click here >> Info







About Fathers Day
Many people of the United States and Canada celebrate Fathers Day as a day to express gratitude
and appreciation to their fathers by giving them presents or greeting cards.
Father's Day comes on the third Sunday in June.

Father's Day was started in 1910 by Mrs. John Dodd of Spokane, Washington. The custom spread throughout
the United States and in 1936 a national Father's Day committee was formed. Headquartered in New York City,
the committee annually selects a Father of the Year. Some of the fathers who have won this title are
Douglas MacArthur, Dwight D. Eisenhower, and Harry S. Truman.
Origin, History and Traditions of the Fourth of July

About Fourth of July
Independence Day is the birthday of the United States of America and is celebrated on the Fourth of July each year. Independence Day is the anniversary of the day on which the Declaration of Independence was adopted by the Continental Congress on July 4, 1776.

John Adams, one of the founders of our new nation, said, "I am apt to believe that it will be celebrated by succeeding generations as the great anniversary festival. It ought to be commemorated as the day of deliverance, by solemn acts of devotion to God Almighty. It ought to be solemnized with pomp and parade, with shows, games, sports, guns, bells, bonfires, and illuminations, from one end of this continent to the other, from this time forward for evermore." Independence Day was first celebrated in Philadelphia on July 8, 1776.

In 1941, Congress declared July 4 a legal public holiday.

More information at the below link
http://www.answers.com/topic/independence-day